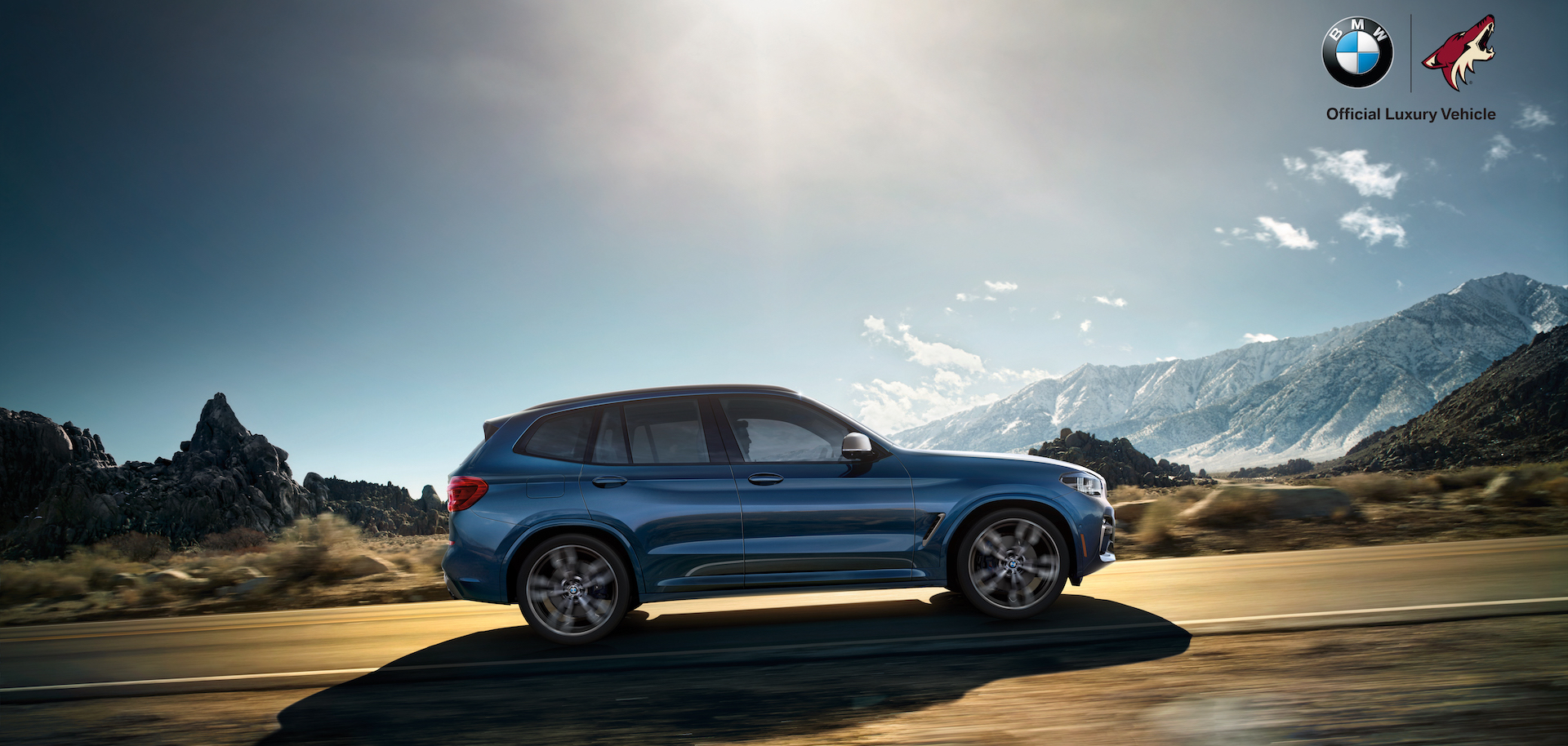 THE BMW SHOOT TO DRIVE CONTEST.
This season, during all Kachina Saturday home games, the Coyotes and Valley BMW Centers are giving two (2) lucky fans the chance to step onto the Gila River Arena ice and compete in the Shuffle Puck challenge!
Winners to receive:
Two (2) free tickets to a Coyotes Kachina Saturday Game
Chance to win a Kachina-wrapped all-new 2020 BMW X3
Coyotes | BMW branded jersey
The participant with most total points during each contest will qualify to return on April 4th, 2020 vs. Winnipeg Jets for a chance to take home the GRAND PRIZE custom Coyotes Kachina 2020 BMW X3 courtesy of the Valley BMW Centers!
Official Rules.
TAKE THE WHEEL
______
EXPLORE THE 5 SERIES
______
MAKE IT YOURS
______